NaaS, the automotive technology firm & fastest-growing EV charging service provider in China, has attended the United Nations Climate Conference COP27 in Egypt. Mr. Zhen Dai (Chairman) and Ms. Yang Wang (CEO) from NaaS Technology Inc. delivered a speech about their digital innovation in connecting thousands of EV drivers over the centralized digital platform to achieve carbon neutrality. It also released its first ESG report, the first among its peers in China to do so.
Necessity of Replacing Fossil Fuels with New Energy
On China Pavilion Enterprise Day, Mr. Zhen Dai delivered a speech on the "A Chinese Model of Energy Digitalization Practices" topic. He said that there is a rapid energy revolution going on globally. With advanced technology & great domestic market, China supports highly innovative business models to reduce carbon emissions. He highlighted the necessity of replacing fossil fuels with new energy to achieve the carbon emission reduction targets set for the transportation industry, which accounts for about 10% of China's national emissions.
Ms. Wang addressed a speech at the "Green Finance and Climate Change Action" conference session. She highlights that green finance will accelerate and promotes the healthy development of the new energy industry. She says that they hope to collaborate with investors to provide financial tools & services to businesses such as Gas Stations & Charging stations to promote green energy, efficiency in energy usage & reduction in emissions.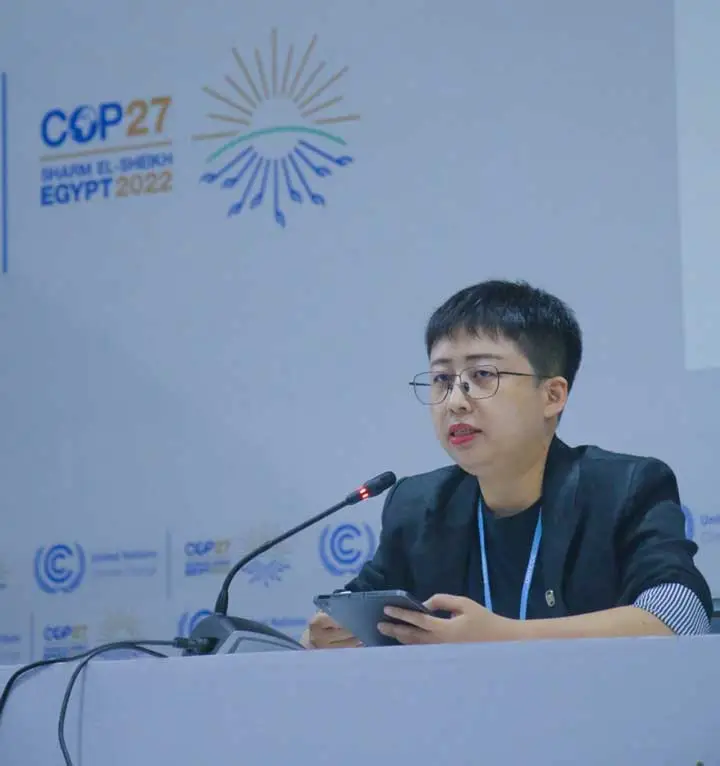 Tackling Climate Change & Promoting Green Development
In November 2022, NaaS released its first semi-annual ESG report highlighting its vision & actions in tackling climate change & promoting green development in the Transportation & Energy industries. NaaS included Green Leadership, Collaborative Ecosystem Co-construction, and Innovative Technology as its 3 ESG driving themes. The report describes NaaS as the collaborative online platform "connector" for the energy sector. Promoting sustainability & inclusive sector development with four key agendas: low carbon emissions, innovation, customer-centric care & increase employment opportunities with collaborative partnerships.
A recent ESG report for 1H2022 says the NaaS achieved the reduction of 700400 tons of carbon emission in the first half of 2022, which is around 70% of last year's total reduction. In 2021, NaaS certified by SGS Group for its reduction of 896,800 tons of carbon emissions.
Also Read: