Gaining access to Free Trade Agreements benefits for your product could mean keeping additional records, but it also provides with a competitive edge over goods from other nations.
Free Trade Agreements: A genius way to reduce trade barriers
An FTA or free trade agreement is a pact that affects the exchange of goods and services between two or more nations. FTAs' primary objectives are to lower export-related obstacles and safeguard country's interests abroad. 
The United States of America currently has 14 FTA in place with 20 nations, including those with Costa Rica, Dominican Republic, Australia, Bahrain, Peru, Singapore, Canada, Israel, Jordan, Mexico, Chile, Colombia, El Salvador, Guatemala, Honduras, Morocco, Nicaragua, Oman, Panama, and South Korea. 
FTAs' advantages
Tariffs on qualifying products are cut or eliminated. 

American-owned intellectual property rights are upheld in the FTA partner nation.

Exporters from the United States can create product standards in the FTA partner nation.

Selling to the government is easy.

Fair treatment for American investors contingent upon them receiving the same favourable treatment as the FTA partner country's investors and their investments and investors and their assets from any other third-party nation.
FTAs' disadvantages
Increased outsourcing of jobs

The displacement of domestic industries

Enhancing the workplace environment

Lower tax revenues

Degradation of the environment
Agreement on Free Trade in the North Americas (NAFTA)
To encourage trade between the United States, Canada, and Mexico, the North American Free Trade Agreement was put into effect. It removed most economic barriers between the three nations. 
The three nations intended to establish a free trade agreement that would promote competition, expand investment possibilities, and provide procedures for resolving trade disputes in sectors like automobiles, textiles, and agricultural products. 
Despite some significant drawbacks, NAFTA mostly succeeded in accomplishing those objectives. On July 1st, 2020, the United States-Mexico-Canada Agreement (USMCA) formally superseded NAFTA to meet the needs of contemporary trade in the digital era.
NAFTA's impact on the American economy
Commerce between the USA and its neighbors in North America has increased more than thrice. However, economists find it challenging to distinguish the agreement's direct benefits from other factors, such as the rapid advancement of technology and increased commerce with China. While this is going on, the impact of NAFTA on wages and employment is still debatable.
NAFTA's impact on the Canadian economy
NAFTA has created new export prospects, encouraged the development of globally competitive enterprises, and drawn sizable amounts of foreign investment. U.S. investments in Canada have increased three times since NAFTA became fully operational. Since 1993, the amount of goods traded between Canada and the United States has more than doubled.
NAFTA's impact on the Mexican economy
Farm exports from Mexico to the U.S. have increased dramatically since the establishment of NAFTA. Numerous studies have concluded that the deal enhanced productivity and decreased consumer costs in Mexico. The country has also created hundreds of thousands of jobs in the auto manufacturing industry.
Several significant US FTAs
The Africa Free Trade Agreement
The African Continental Free Commerce Area (AfCFTA) seeks to expand intra-African trade with other signatory nations. The main goal is to create a unified continental market for goods and services. This agreement is anticipated to expand the number of markets for goods and services, fostering more enduring investments and employment opportunities.
Dominican Republic-Central American Free Trade Agreement
The seven countries of Costa Rica, the Dominican Republic, El Salvador, Guatemala, Honduras, Nicaragua, and the U.S. are all parties to the DR-CAFTA or CAFTA. It aims to enhance opportunities for employees, manufacturers, consumers, and farmers while removing tariffs and trade barriers.
The United States-Australia Free Trade Agreement
More than 99 per cent of U.S.-produced items exported to Australia were immediately free of tariffs. Additionally, the accord opened up new markets for services like life insurance. It ensured quicker clearance and delivery and enhanced intellectual property protection.
Bottom line
In the long run, these benefits outweigh any effects on employment, according to 96 per cent of economists, as freer trade increases consumer choice and production efficiency. According to Obama's Council of Economic Advisers, free trade, environmental preservation, gender equality, and the eradication of poverty worldwide increased middle-class consumers' purchasing power by 29%.
Some Important Insights & Analytics from Statista: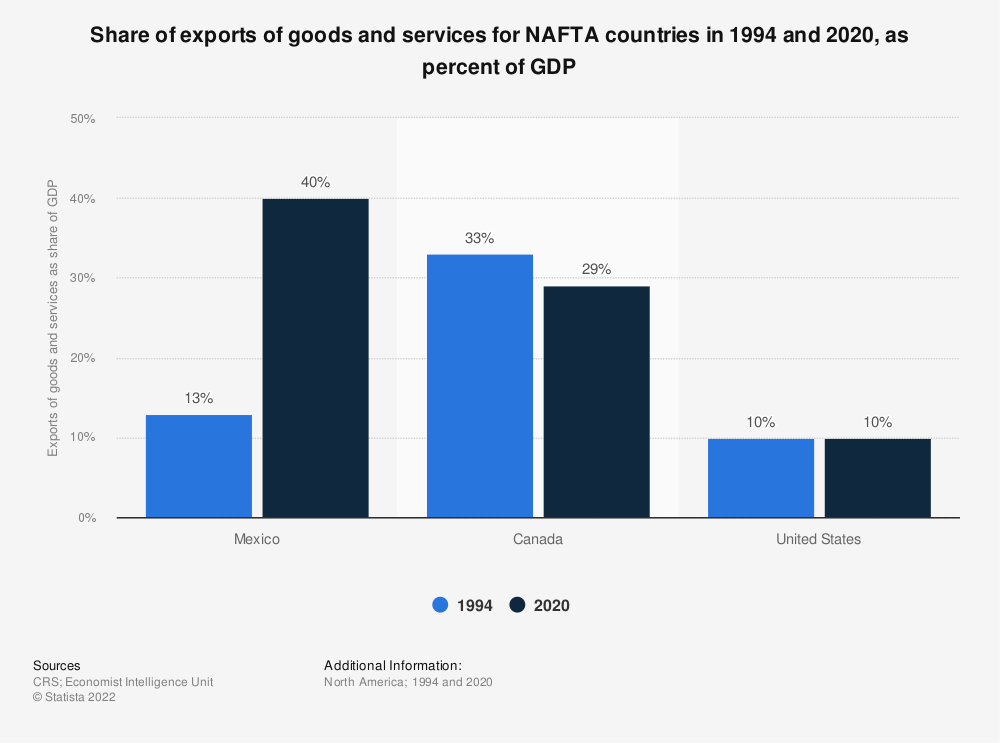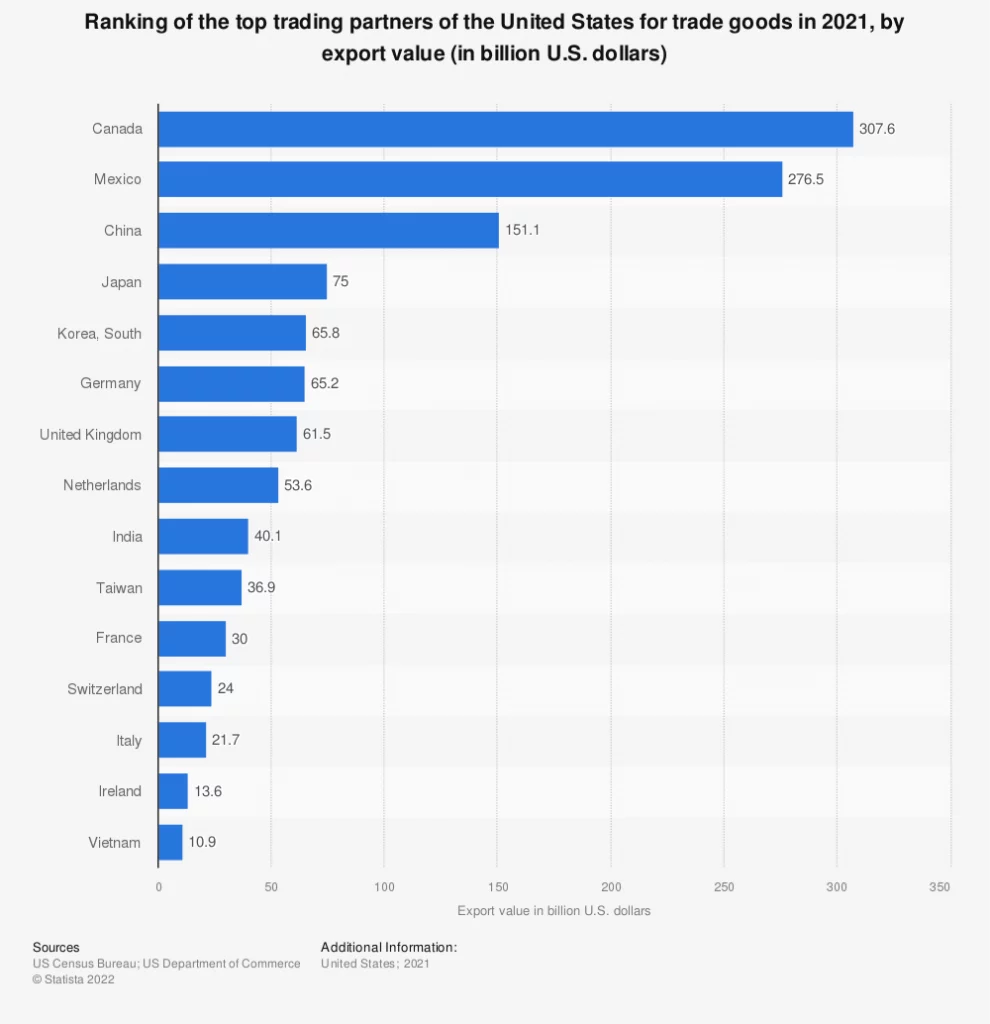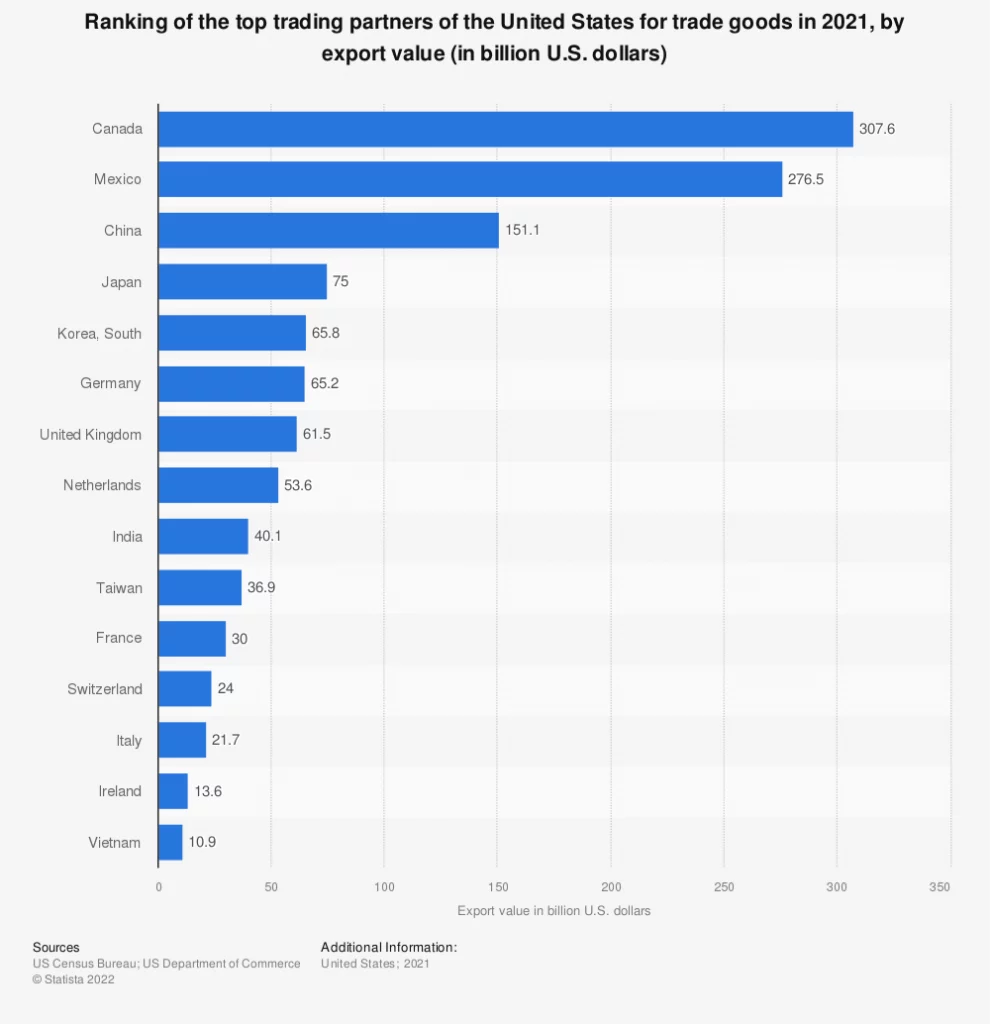 Also Read: